AirFlow
THE TECHNOLOGY BEHIND
More than innovates: it pioneers

UV LAMPs & ESP Filter
The power of dual filtration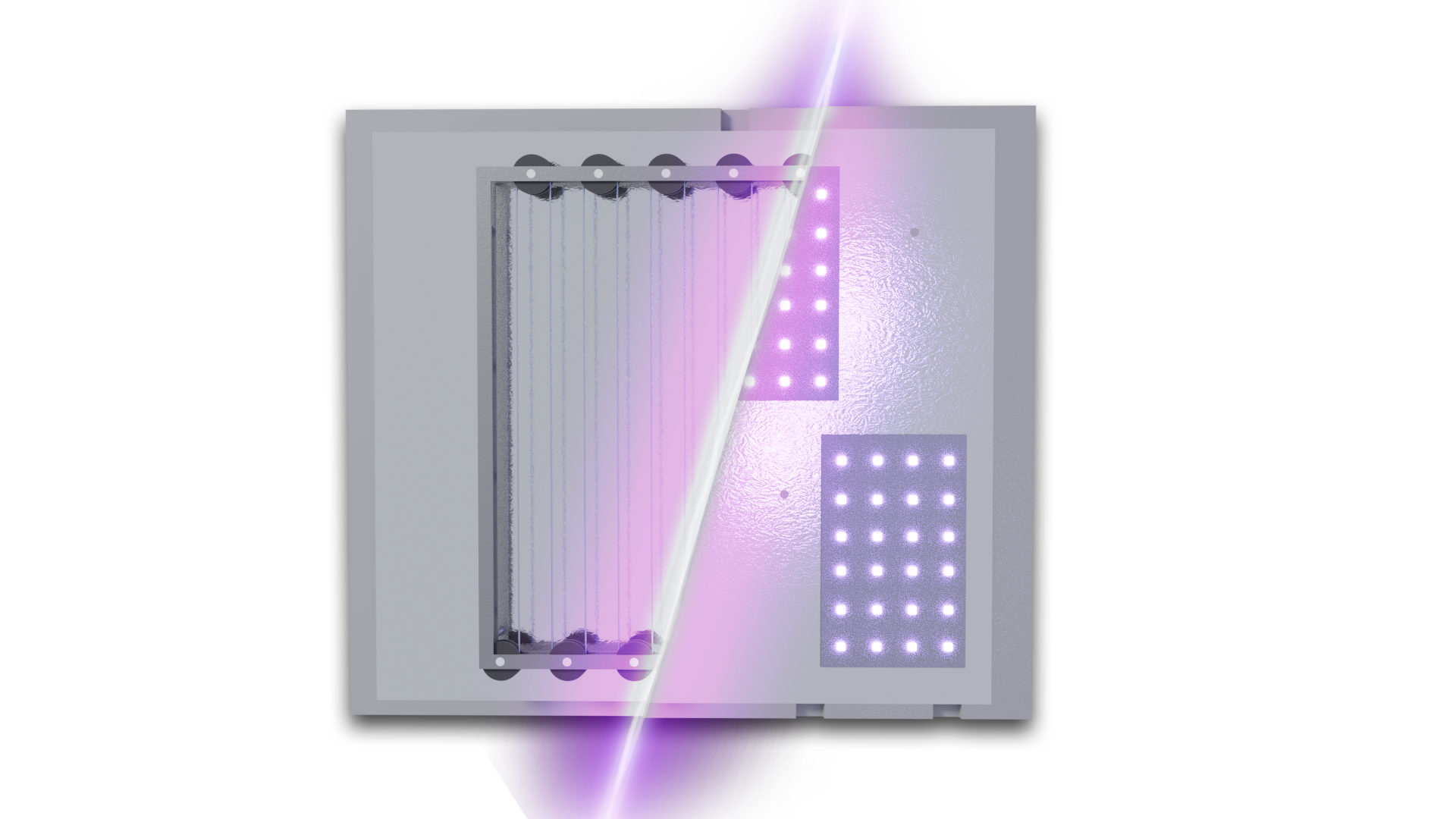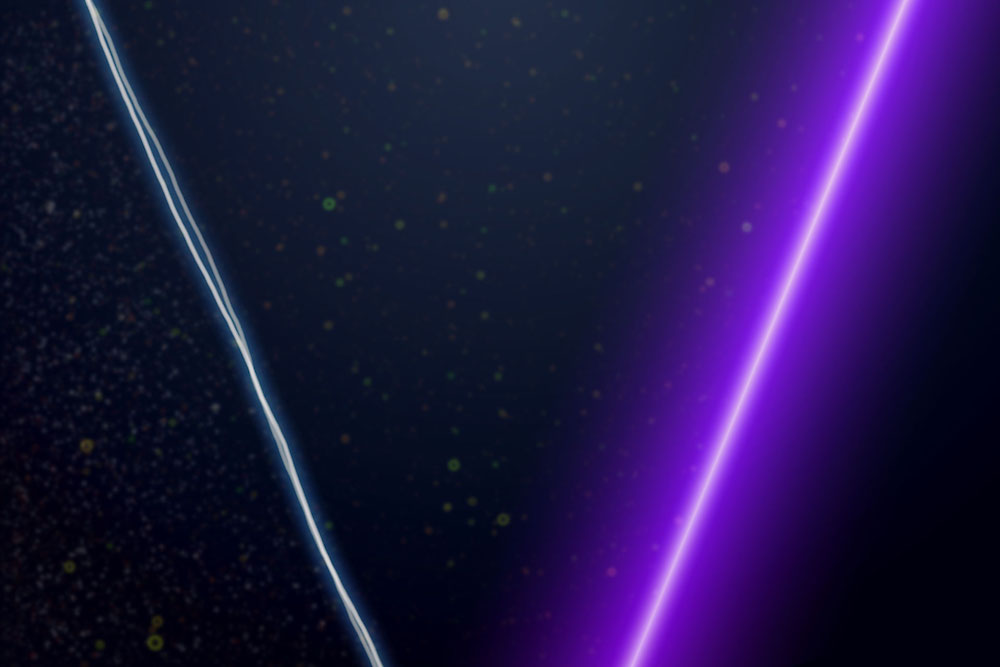 99,9% Air Cleaned
The force of efficacy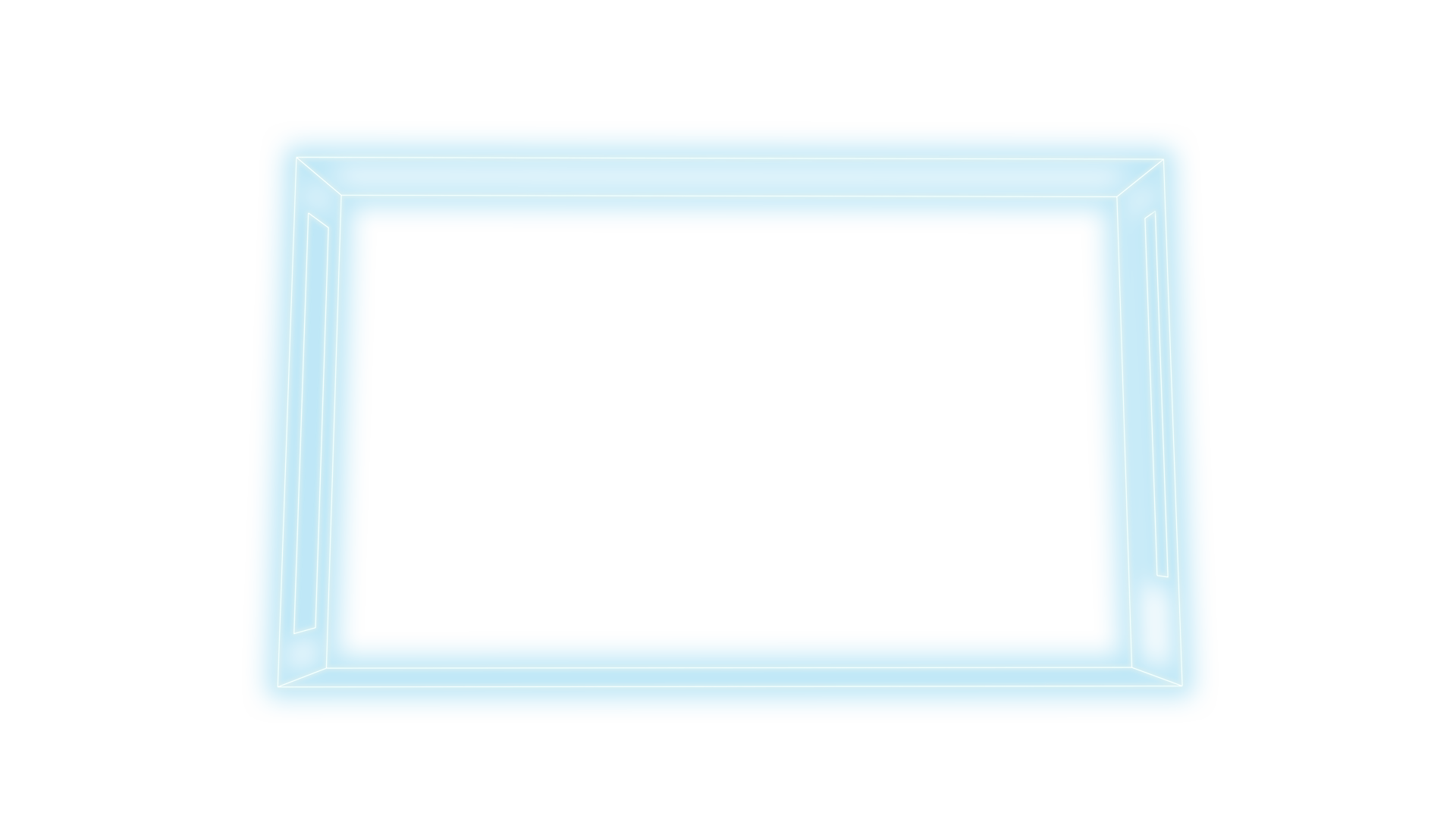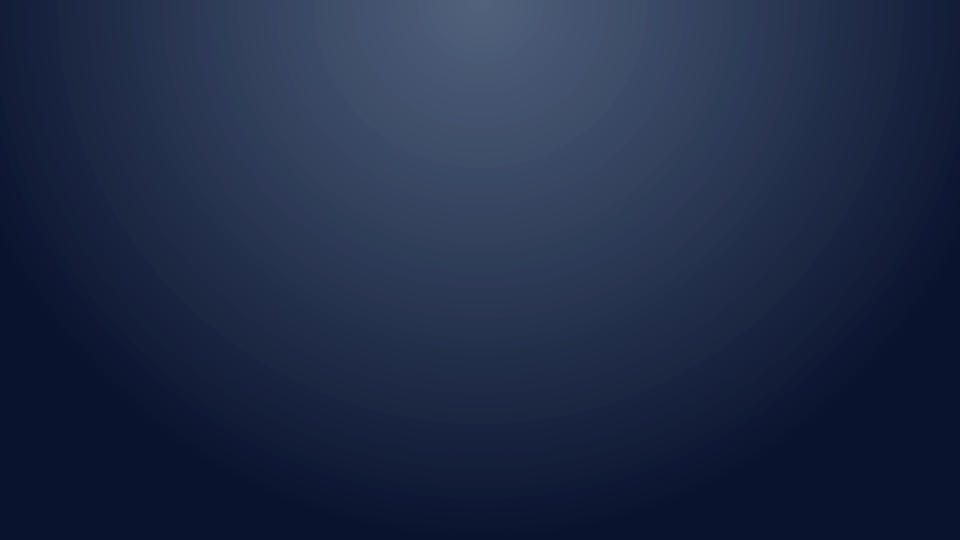 real-time evaluation
The artificial intelligence system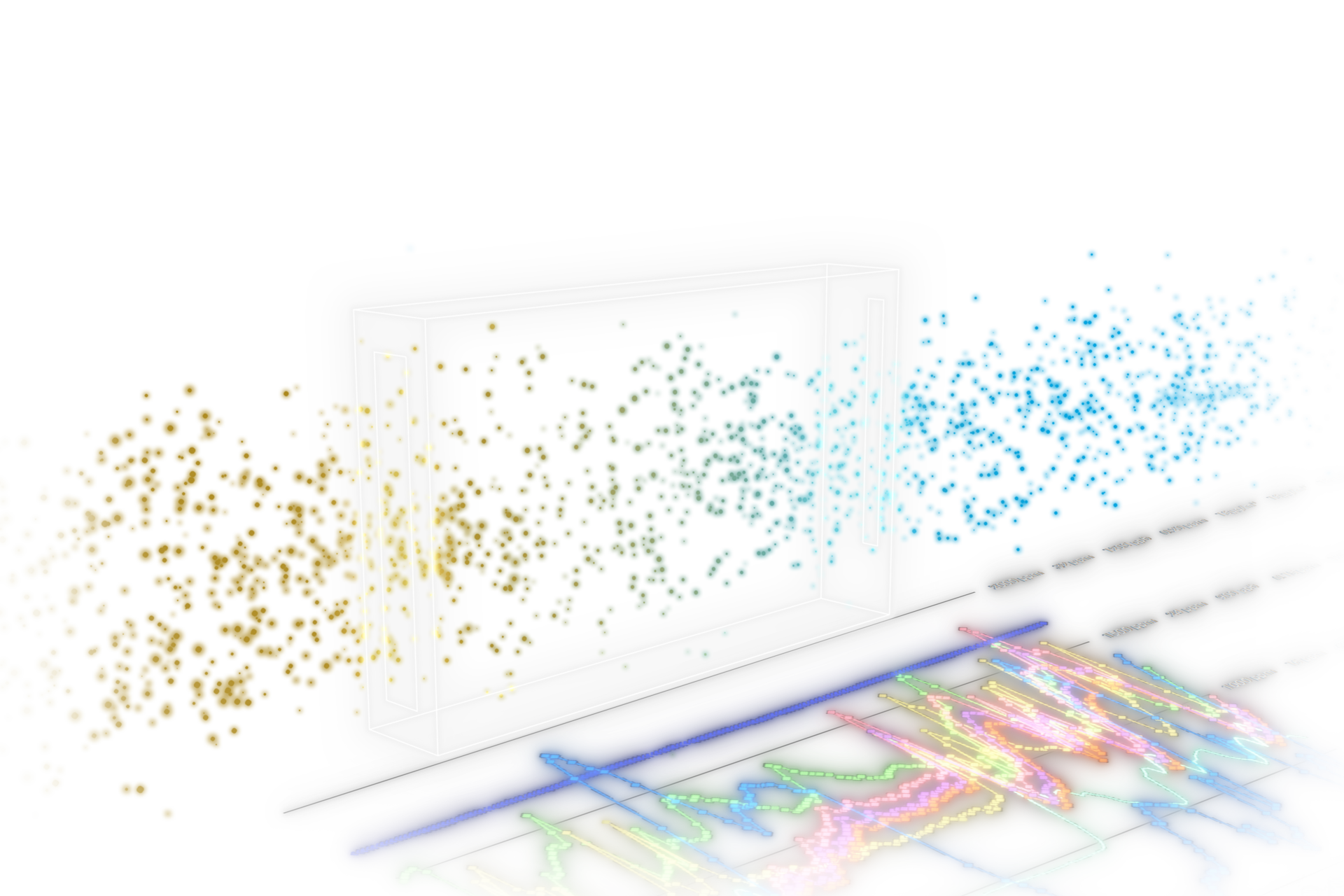 ZERO ENERGY & MATERIALS WASTE
The sustainable solution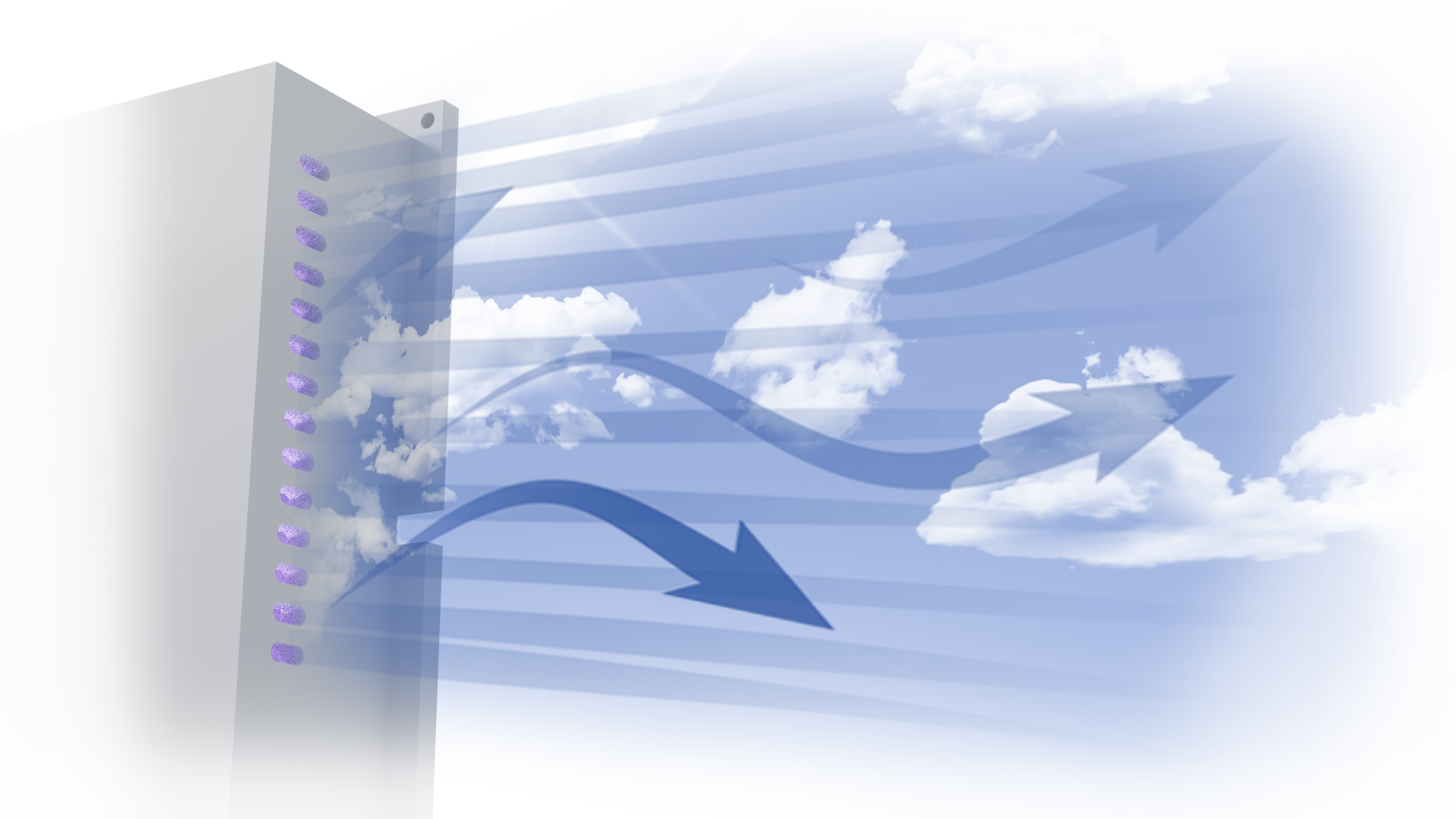 230m3 cleaned continuously
AirFlow's unique purification method sanitizes up to 230m3 of indoor space. The UV rays work effectively against viruses and bacteria. Combined with the Electrostatic Precipitator (ESP) – a component able of capturing polluted air particles of 0.1 microns or greater – position our indoor air purification device 'AirFlow' to the forefront as one of the most effective devices ever designed and available on the market.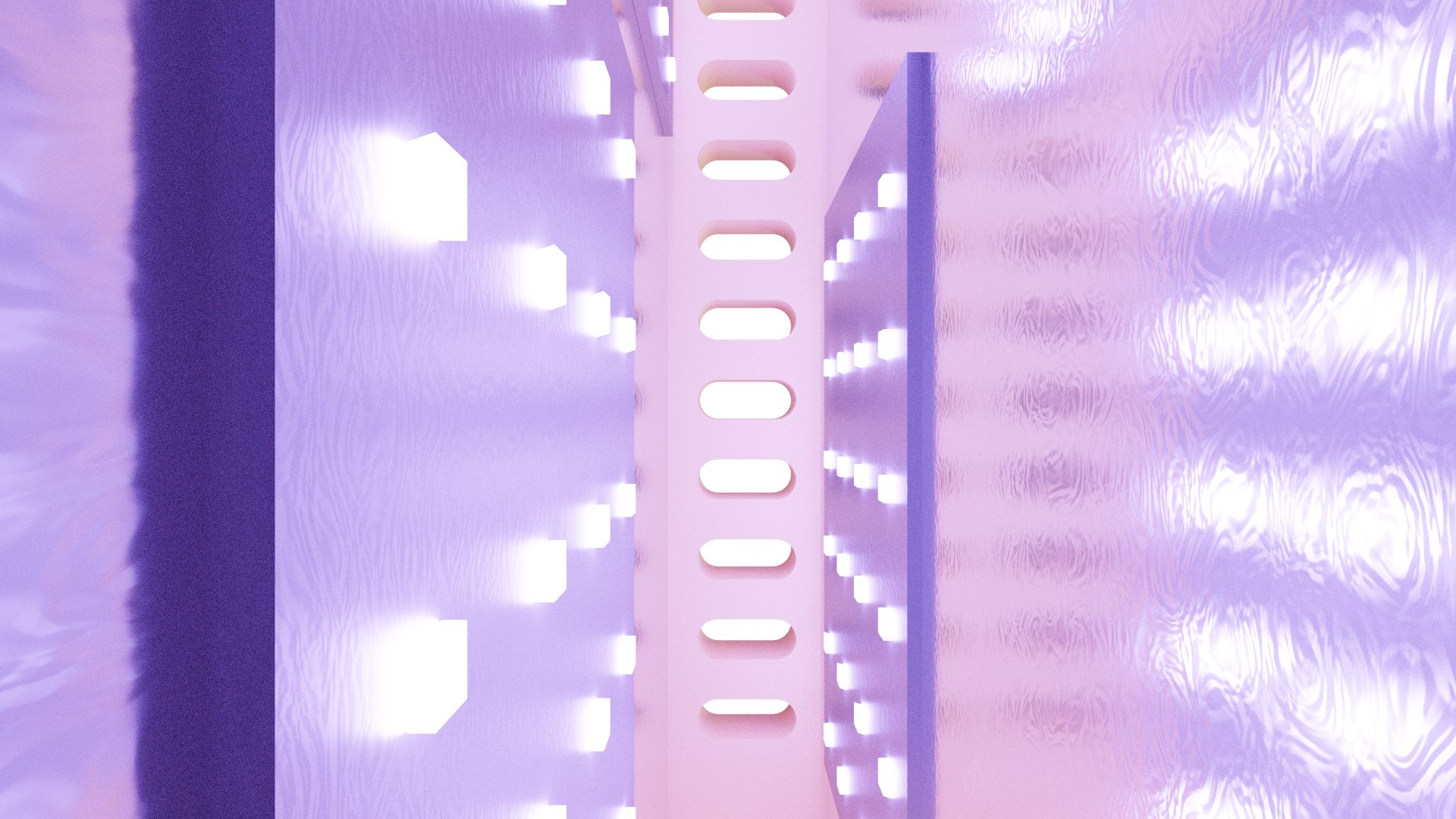 We are giving you the best AirFlow
It purifies and evaluates in an instant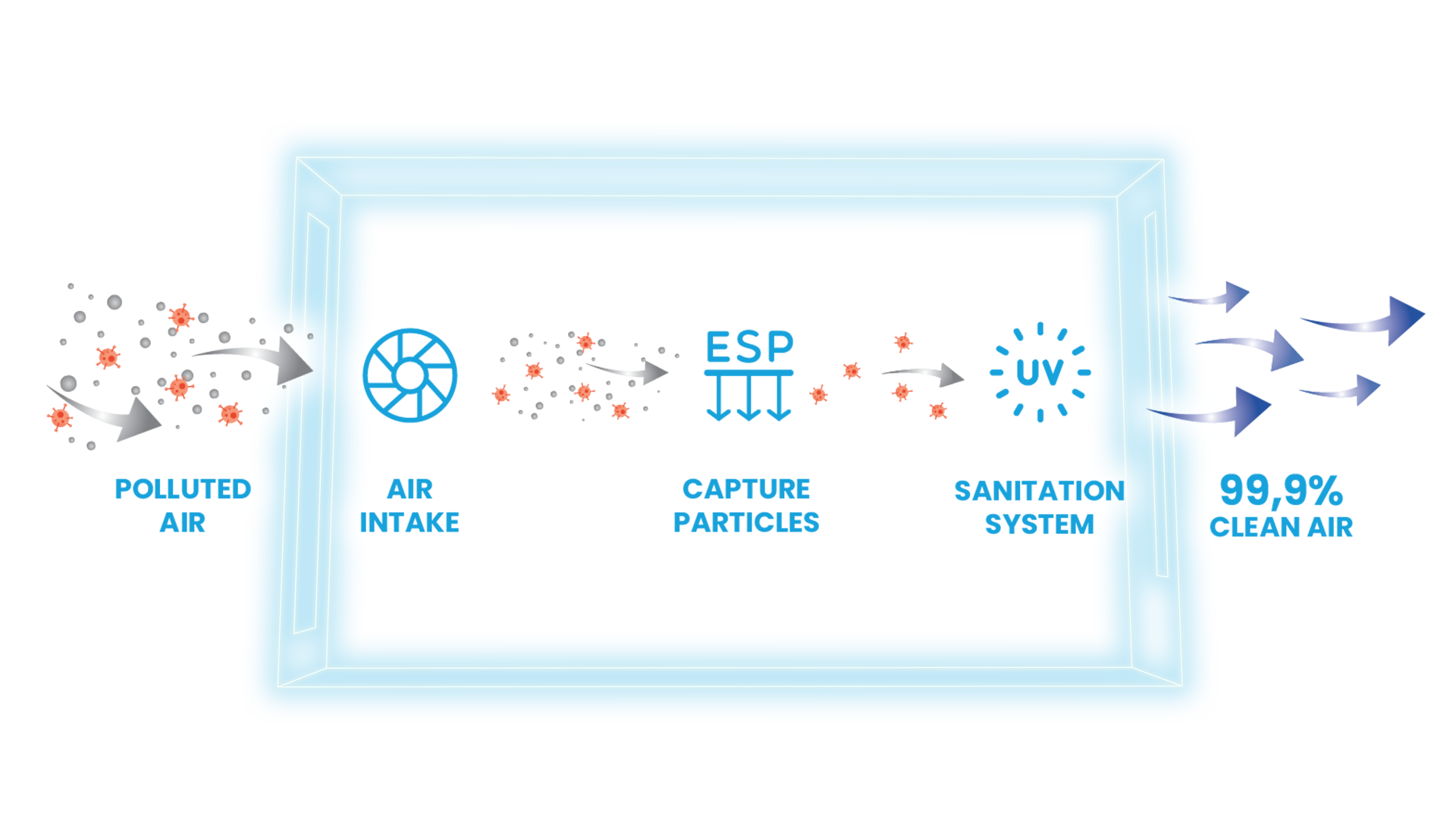 AirFlow's capacity to sanitize the environment
exceeds any other
: compared to air purifiers that use UV lamps or HEPA filters, laboratory tests have shown that the AirFlow sanitization system is
faster than others
and
99.9% effective
against airborne pollutants and contaminated substances.
Even the finest particles, such as PM2.5 (dust and allergen particles) or PM1 (smog, germs, and bacteria), are trapped and neutralized by Over's air purifier, as verified by external inspectors and the Nationally Recognized Testing Laboratories of Italy.
99.9% of air purification


Viruses & bacteria
99.9% percent of viruses and bacteria (COVID-19 included) are eliminated in 230m3, effectiveness rating verified.


Allergens
The most common allergens find indoors are dust, mold spores, pollen, fabrics, dust miles, cockroaches, dog and cat dander. From itchy eyes and a runny nose, to the more severe reactions like chest pains, airborne allergies cause unpleasant symptoms that, in the worst scenario, can lead to serious diseases.


Fungi
Anytime moisture or even high humidity is available in indoor spaces, spores can germinate and fungi can grow and produce thousands of new spores utilizing organic material in these sites. Many fungal spores are allergenic for susceptible individuals, causing mild or annoying conditions, but other groups of fungi are also human pathogens and can cause severe and debilitating diseases.

Mold
It is a form of fungus that produces spores, which spread by floating around in the air. It can grow on a variety of different surfaces, including fabric, paper, wood, glass, and plastic. Mold can pose a health problem, especially for people with an allergy, an existing respiratory problem, or a weakened immune system.


Particular matter (PM 1, PM 2.5, PM 10)
Dust, sand, dirt and other substances generated in buildings by occupants & activities, as smoking and other suspendend visible and invisibile particles.


Volatile Organic Compounds (VOCs)
A group of compounds present in emissions or ambient air, essentially a mixture of potentially hundreds of low level volatile organic compounds.
More than 10 values monitored


Nitrogen Dioxide
In outdoor air, it contributes to pollution of particles and to the chemical reactions that form the ozone layer when fossil fuels are burned at high temperature.


Ozone
A toxic gas if inhaled on a chronic basis in large quantities. Studies link acute exposure to ozone to harm respiratory, cardiovascular and central nervous systems.


Carbon monoxide
Is an odorless, colorless gas dangerous for the health, produced any time fossil fuels are burned.


Atmospheric Pressure
It is the weight of an air column on a surface of 1 square meter. Through air pressure is it possible to monitor the cleanliness of a filtration system.


Humidity
The concentration of water vapor present in the air. The levels of humidity in the air can lead to mold, compromising indoor furniture and interior finishes, and human health.


Temperature
It affects climatic comfort, the concentration of microbiological agents and their associated levels, which in turn can cause health problems.


Carbon Dioxide
An inert, odorless and colorless gas, indoor CO2 is generated when people exhale, smoke cigarettes or by indoor plants through photosynthesis.
Formaldheyde
The colorless, strong-smelling gas used in making building materials and many household products, pressed-wood and others furnitures.


Volatile Organic Compounds (VOCs)
A group of compounds present in emissions or ambient air, essentially a mixture of potentially hundreds of low level volatile organic compounds.


Particular matter (PM 1, PM 2.5, PM 10)
Dust, sand, dirt and other substances generated by human activity, such as smoking, or by environmental pollution.
A featured solution: AirFlow's artificial intelligence and remote control
The AirFlow features an artificial intelligence control system that helps you to activate and program the purifier to your needs. Moreover, its smart control system monitors and displays air quality in real-time via an APP suitable for all the devices, smartwatches included.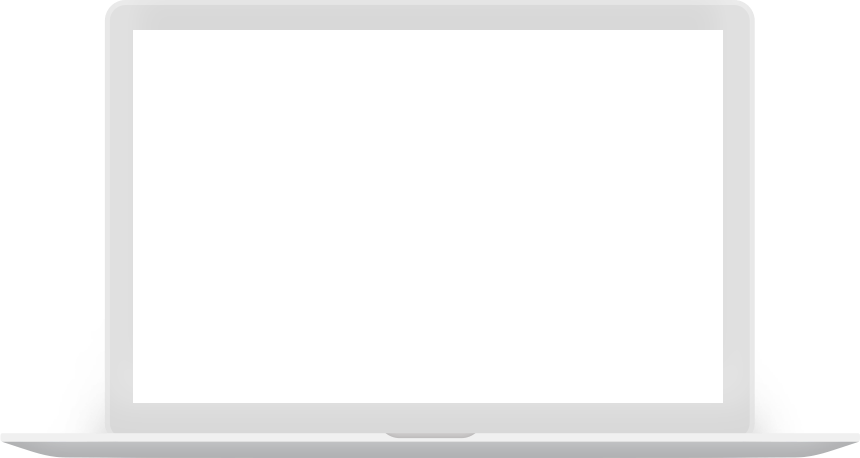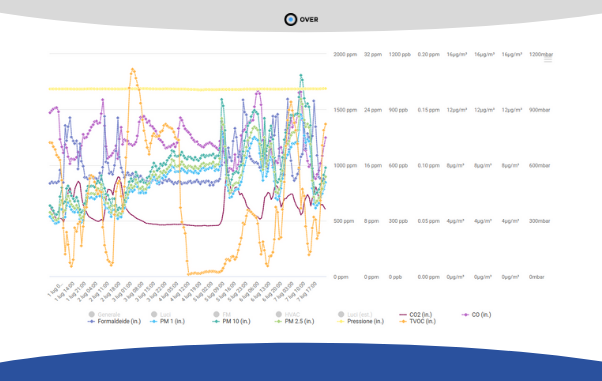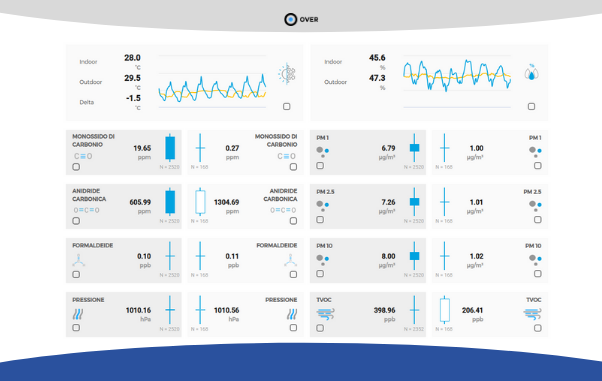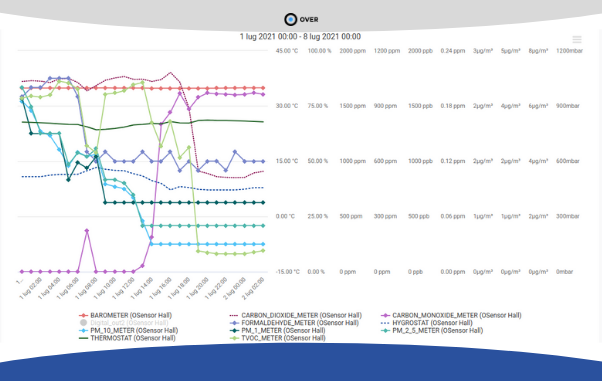 Monitor and activate AirFlow in real-time
Automated care for people's well-being
Map & Schedule
Sign into AirFlow APP: easily set up the device in your venue and schedule smart rules for activation. The APP also makes it possibles to map the functioning of every device installed and assign control permissions to other user accounts.
Control in real-time
The APP allows you to see all the parameters evaluated by AirFlow in real-time. Moreover, it grants you ability to decide whether to turn it on or off, increase the speed or decrease the power, our put it in Auto mode or sleep mode for lower activity.
Ambient alerts
AirFlow APP helps you to save time: it suggests when it's time to open the windows or activate the device thanks to its "Air Changes per Hour" (ACH) sensors that evaluate indoor air compared to outdoor air.
The inner workings of sustainable engineering
All our products are designed to achieve our mission: we want a sustainable tomorrow as soon as possible. OVER's air purifier is
aligned with that mission
: unlike common air purifiers that dispose of used HEPA filters into the environment, our product is
waste-free
in addition to
reducing maintanance costs and energy waste.
AirFlow offers the most important thing: healthy breathing.


ZERO waste
No HEPA filters mean no further polluted objects released into the environment


NO maintenance costs
The dual filtration system doesn't require any maintenance


LOW energy-consumption
Its low consumption and activation can be controlled via APP anytime, anywhere.


99.9% sanitation
AirFlow is not only the most advanced air purifier made in Italy, but it is also the most effective cleaner compared on the market.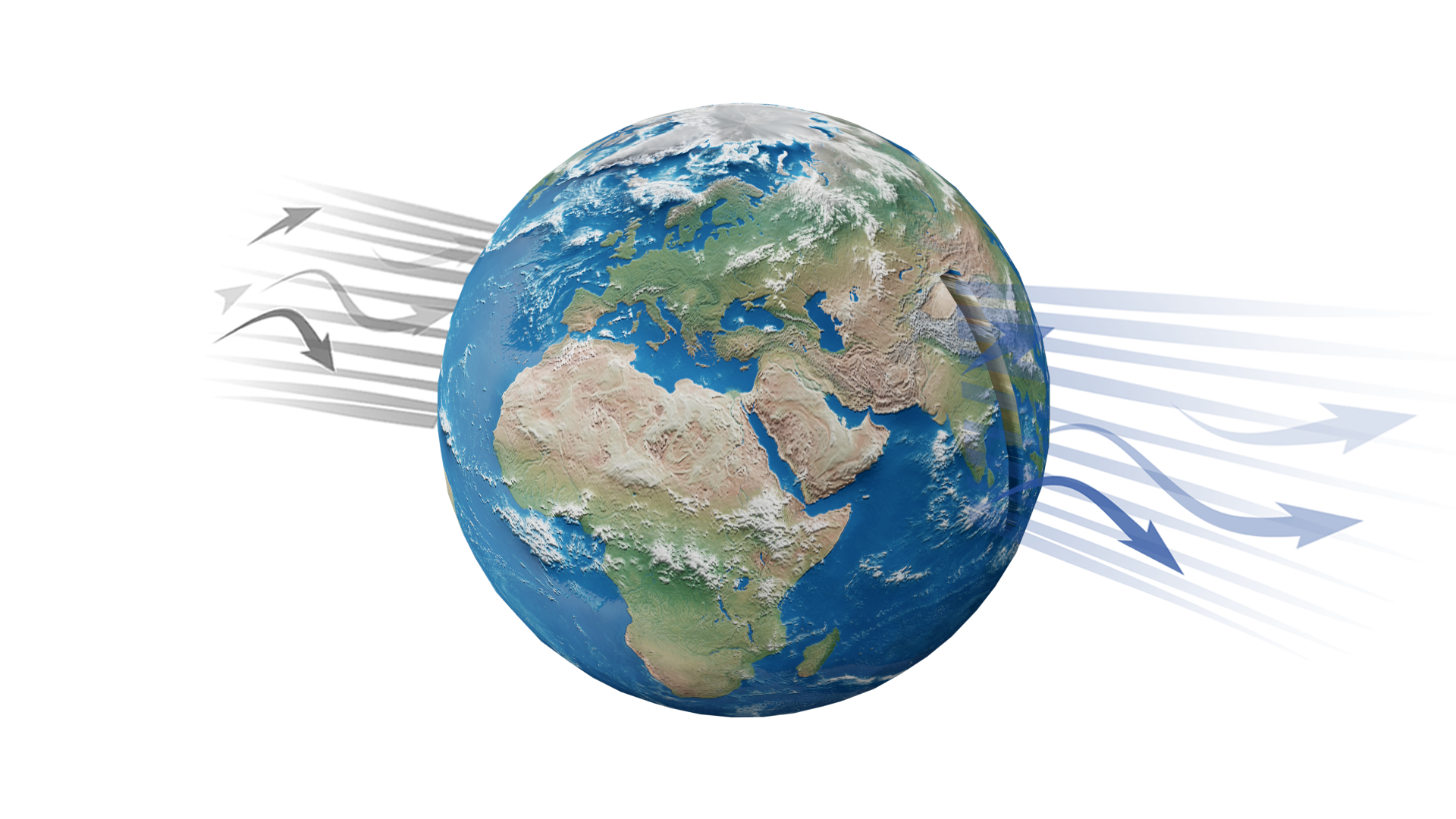 Stay tuned for the next launch of AirFlow
Just take a breather until the upcoming news.
Or, if you can't wait, fill out the form to ask for more information about AirFlow.

Discover
OVER System Integration
You are able to combine AirFlow with OVER Building Energy Management System, further reduce your energy use while purifying your air.