AirFlow air purifier for business
99.9% air purification
AirFlow air purifier against viruses, bacteria & pollutants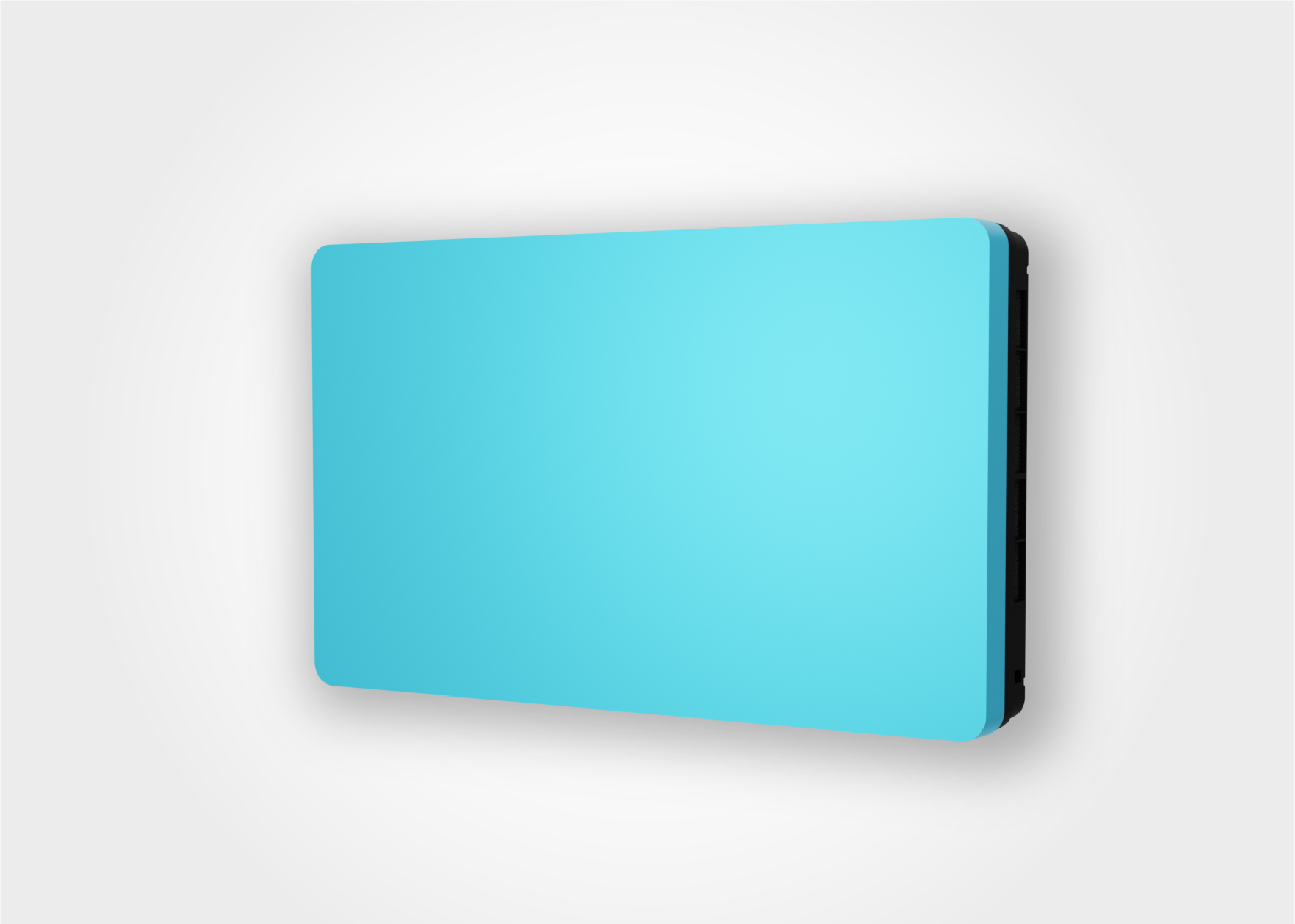 230 m3 purified in 1 hour
AirFlow with CrossField TM Technology
Thanks to CrossFieldTM, AirFlow's capacity to sanitize the environment exceeds any other. We conducted several tests evaluating the inactivation rate of microorganisms with accredited laboratories and universities.
The UV-C rays destroys patogens, such as viruses and bacteria, without producing ozone
Monitoring sensors: PM (1, 2.5 & 10), Temperature, Humidity, Co2, tVOCs, Formaldheyde, CO, Atmospheric Pressure
Zero waste and zero maintenance costs thanks to the filter-free technology CrossField
Coverage: 80m2/230m3 in 1 hour
Application: on the wall or on the ceiling
The Electrostatic Filter (ESP) captures and deactivates the smallest pollutants up to 0,1nm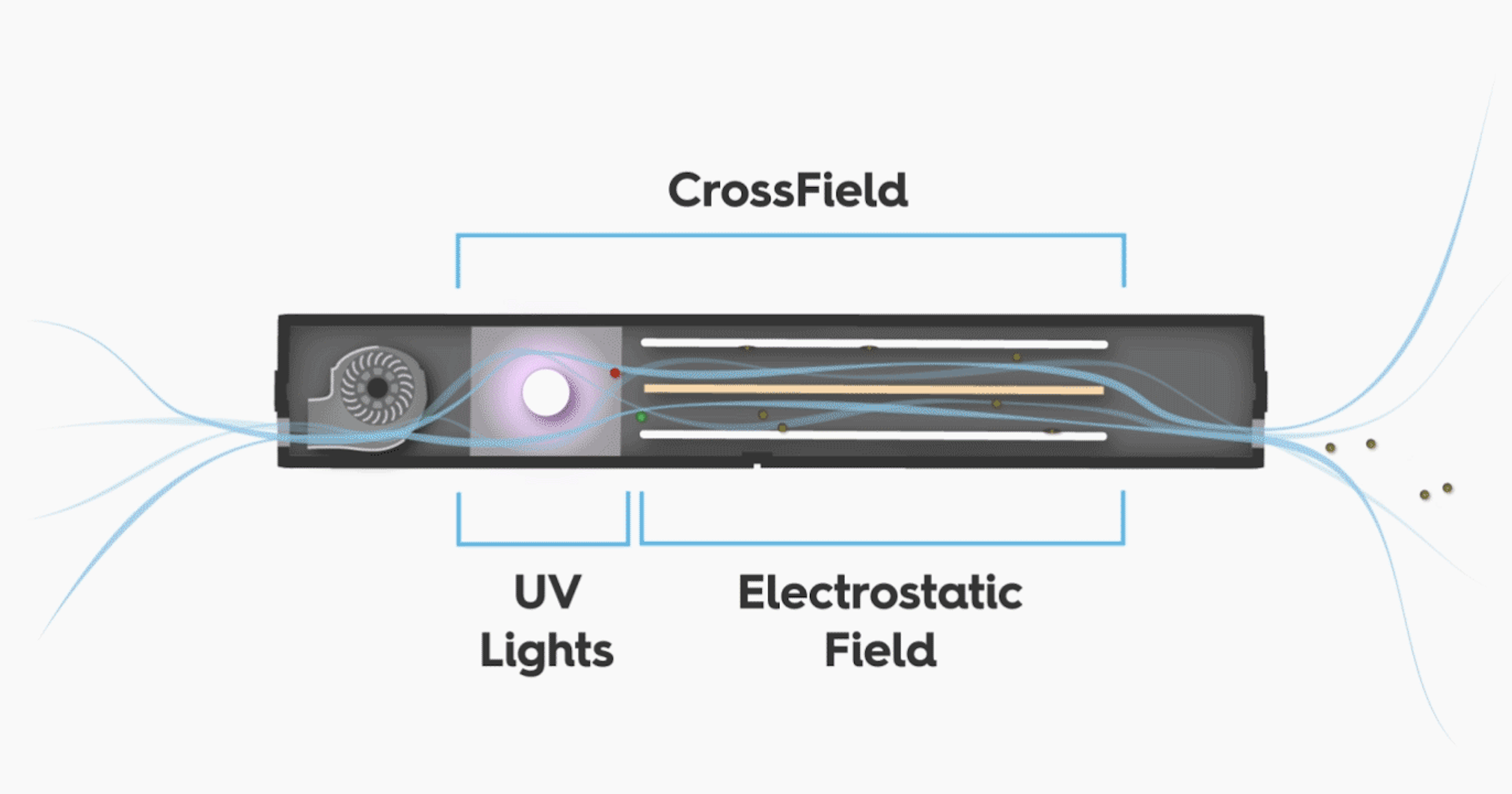 The story behind AirFlow with CrossFieldTM
How does CrossField TMworks?
2 years of research and development in OVER laboratories created a superlative solution: CrossFieldTM, the first-ever sustainable and 99.9% effective system for air purification. CrossFieldTM technology ensures that all airborne particles are captured by the Electrostatic precipitator. In addition, what escapes the attractive force of electrostatic plates is deactivated by UV rays, ensuring an overall 99.9% efficacy. Also, without producing ozone!
Simple installation, 99.9% pure air
01. Order
Get in touch with us to order one or more AirFlow for your space.
02. Unbox
Once your order is complete, you only have to wait for the first moment of pure air: AirFlow's unboxing date!
03. Plug and play
Read the Manual and go forward to AirFlow's easy installation procedure.
04. Breathe freely & App control
Control your AirFlow via App (IoS & Android) to set a perfect and safe environment in your space.
Get in touch
Fill out the form to ask for more information about AirFlow.