Home




Carbon Footprint
Upcoming launch




Predictive Maintenance
Upcoming launch
ABOUT OVER
We envision the life of tomorrow with endless possibilities
10 Years Experience in building the next step in the state of the art
In the last 10 years we have gone OVER and above, placing innovation as the steering virtue guiding our actions since the very beginning of our journey. We shape the next generation of state-of-the-art technologies designed to decrease energy consumption and create healthier indoor environments. On a continuous path of growth with this distinct leitmotif impressed in our pioneering minds: we strive to change the future in a sustainable way.
Buildings managed in 2021
Tons of CO2 saved in 10 years
Daily active rules in OVER System A high-tech device for perfect air evaluation
Embedded with highly precise sensors, our OSensor monitors and records 8 different indoor air quality parameters to ensure the environmental comfort and health of building occupants in real-time. Harness the benefits of air quality monitoring.
Discover OSensor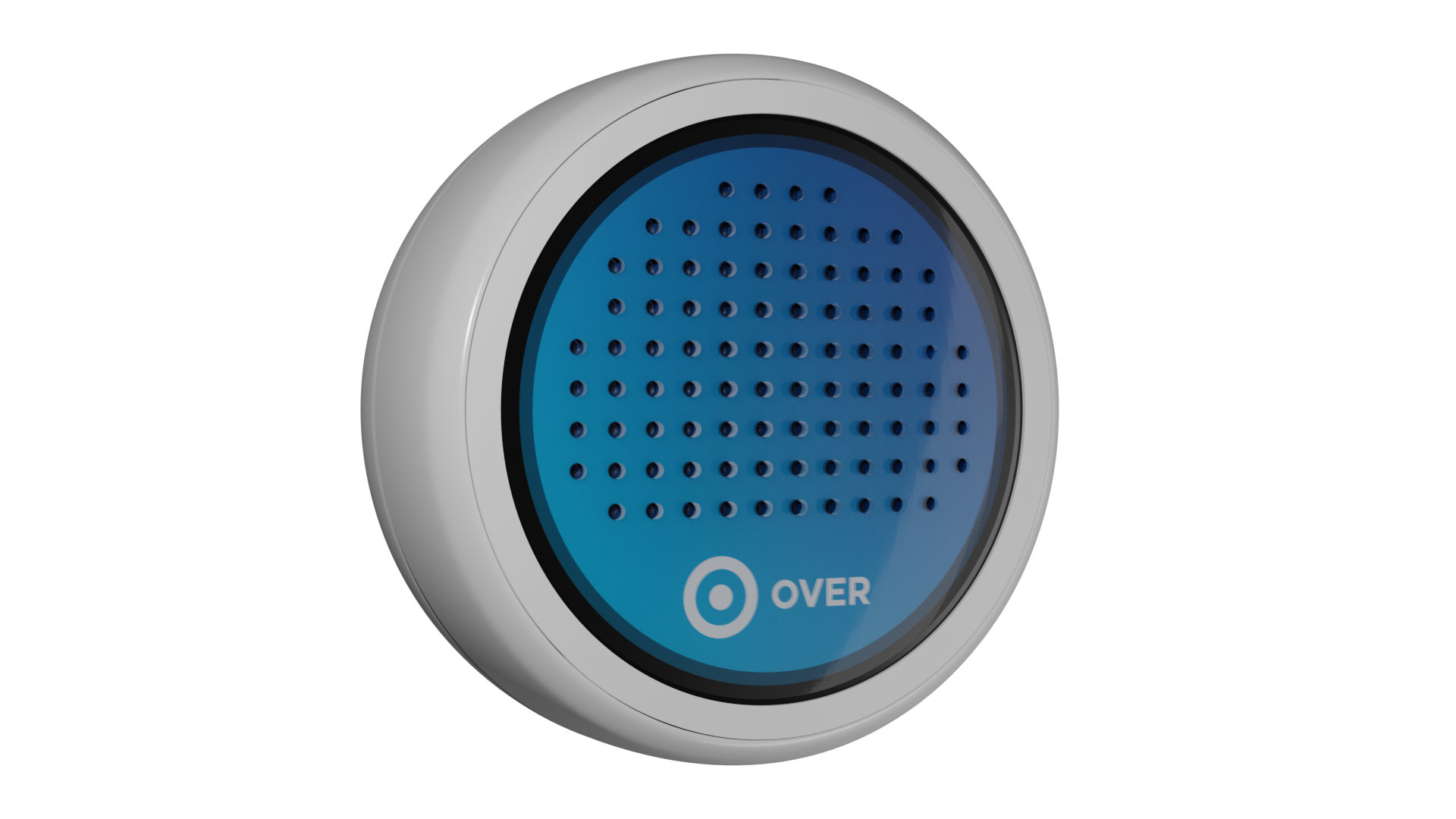 Watch AirFrame®
A whole new frontier
for air purification
AIRFRAME® AIR PURIFIER
We combine 2 forces of nature giving life to the best, patent pending, air purification system ever. Meet AirFlow with CrossField Technology.
Learn more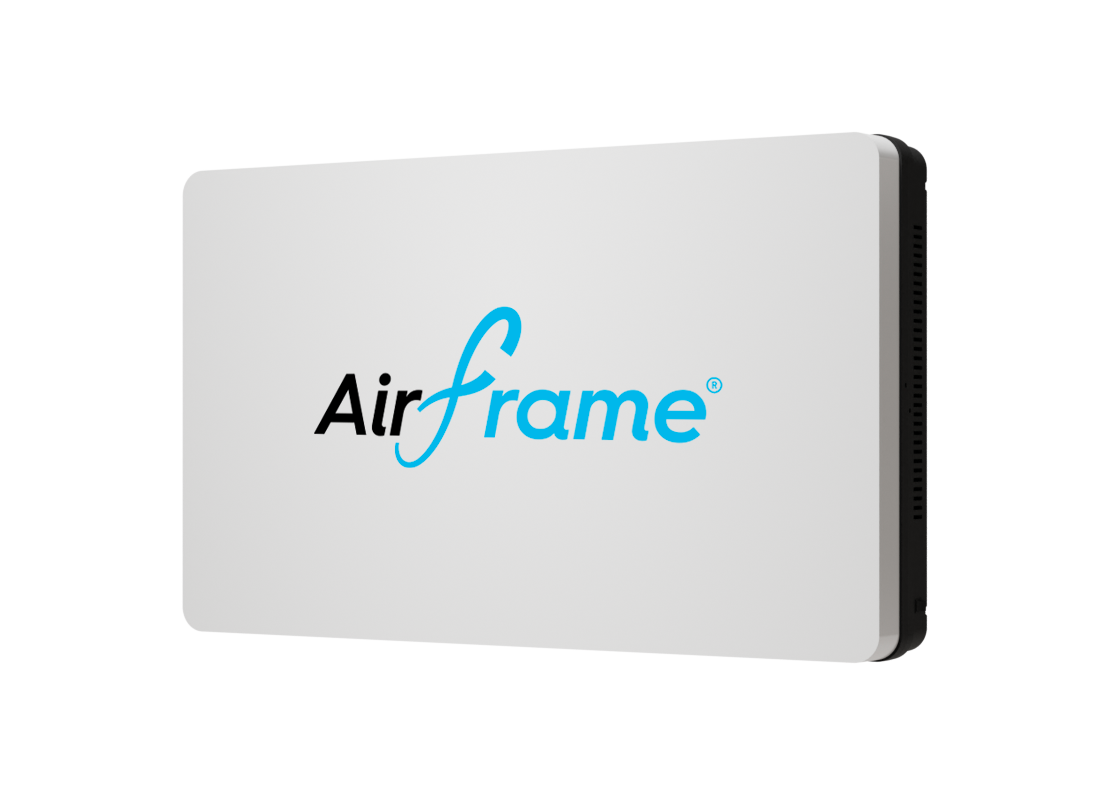 Achieve your energy saving targets through real-time controls
OverBoard web software application allows you to manage single or multiple properties through a central platform. Our in-field hardware devices monitor and control onsite, and our software platform displays consumption trends in real-time or historically.
At any time, anywhere.
Discover OverBoard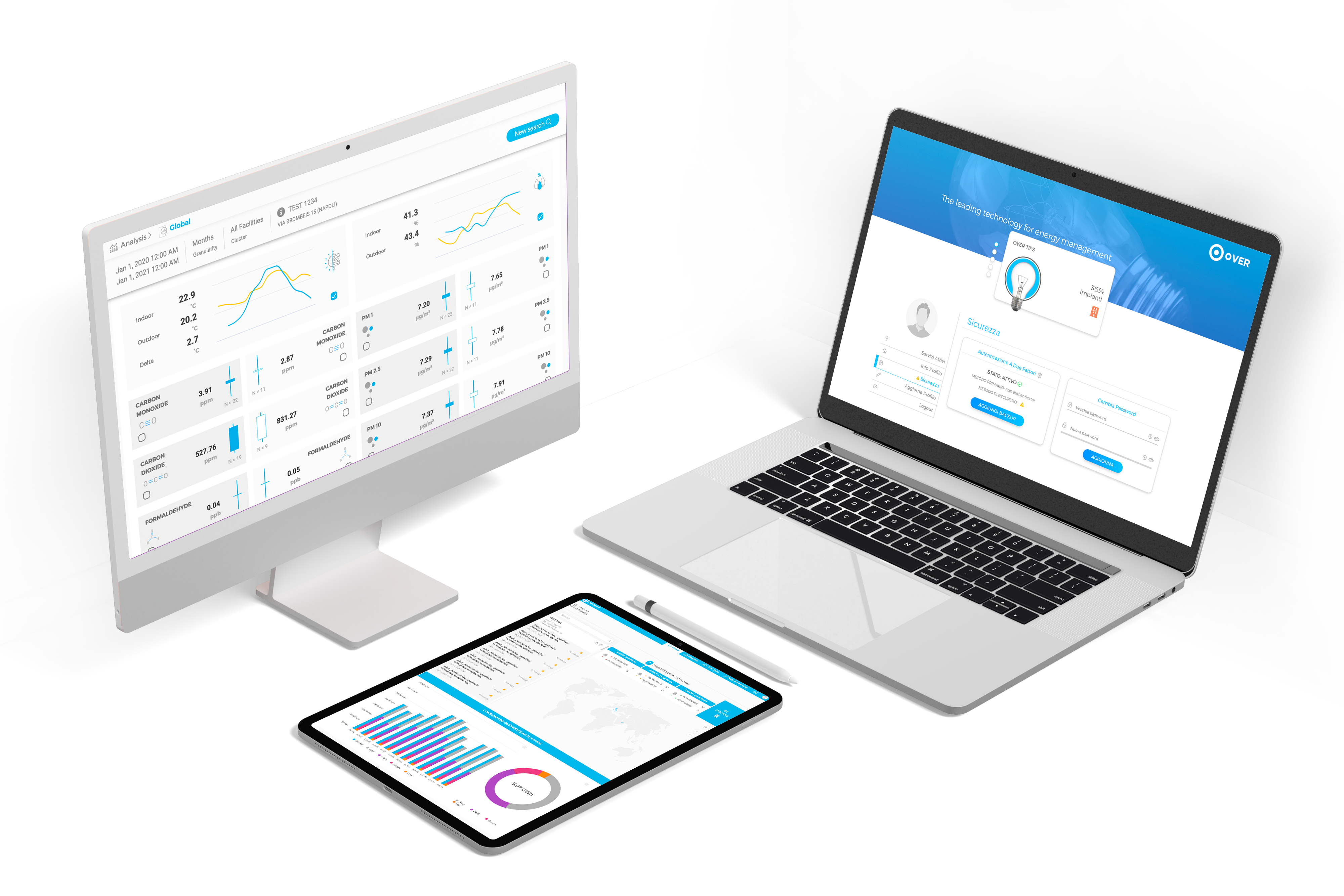 Rise with a built-in Architecture
Take your business into an eco-sustainable future
Our tomorrow is not guaranteed. We must safeguard it, by preserving resources and managing our
businesses in a sustainable way.
Our Building Energy Management System (BEMS) is designed to do just that: to help our clients optimize the way their buildings consume, operate and emit and establish safe indoor air quality for their occupants.
Saving is just the beginning. But let's start with it. OUR CUSTOMERS
Share our sustainable vision