CrossField Technology CROSSFIELD
A Patent-pending Technology by OVER
The most advanced purification technology
The laws of physics embodied in CrossField
2 years of research and development in OVER laboratories created a superlative solution: CrossField, the first-ever sustainable and 99.9% effective system for air purification. CrossField combines two powerful technologies: UV-lights and Electrostatic Precipitator (ESP), able of capturing and deactivating microorganisms and polluted air particles of 0.01 microns or greater.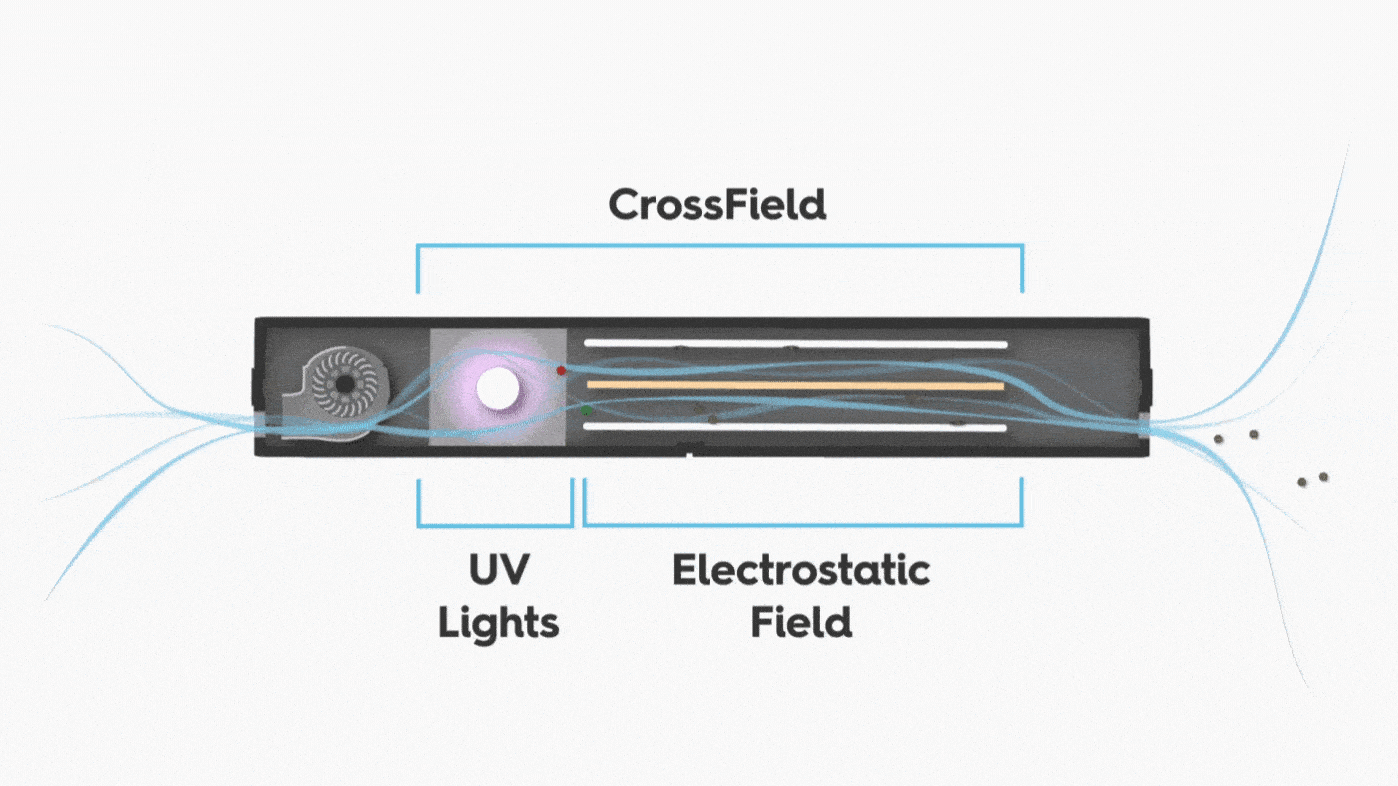 The top performing technology ever
Universities' researches show that, particularly in rigid environments, an Electrostatic Precipitator is more effective than any HEPA filter, the technology most used in air purification. But CrossField is even more.
CrossField technology ensures that all airborne particles are captured by the Electrostatic precipitator. In addition, what escapes the attractive force of electrostatic plates is deactivated by UV rays, ensuring an overall 99.9% efficacy. Also, without producing ozone!

An engineering built to last
Since the first time we analyze the data provided by OSensor, we came up with an idea: combine its
evaluating system
with an engineering able to purify the air from the dangerous substances detected before,
enhancing the quality of life indoors
. Moreover, without producing any waste as HEPA filters do.
Plus, destroying even the smallest, more dangerous particles in the air. Forever.
Here comes AirFlow's Technology, CrossField: the perfect combination and engineering geometry that give our customers an efficacy of 99.9% in purifying polluted air indoors. Build to last and environmental-friendly.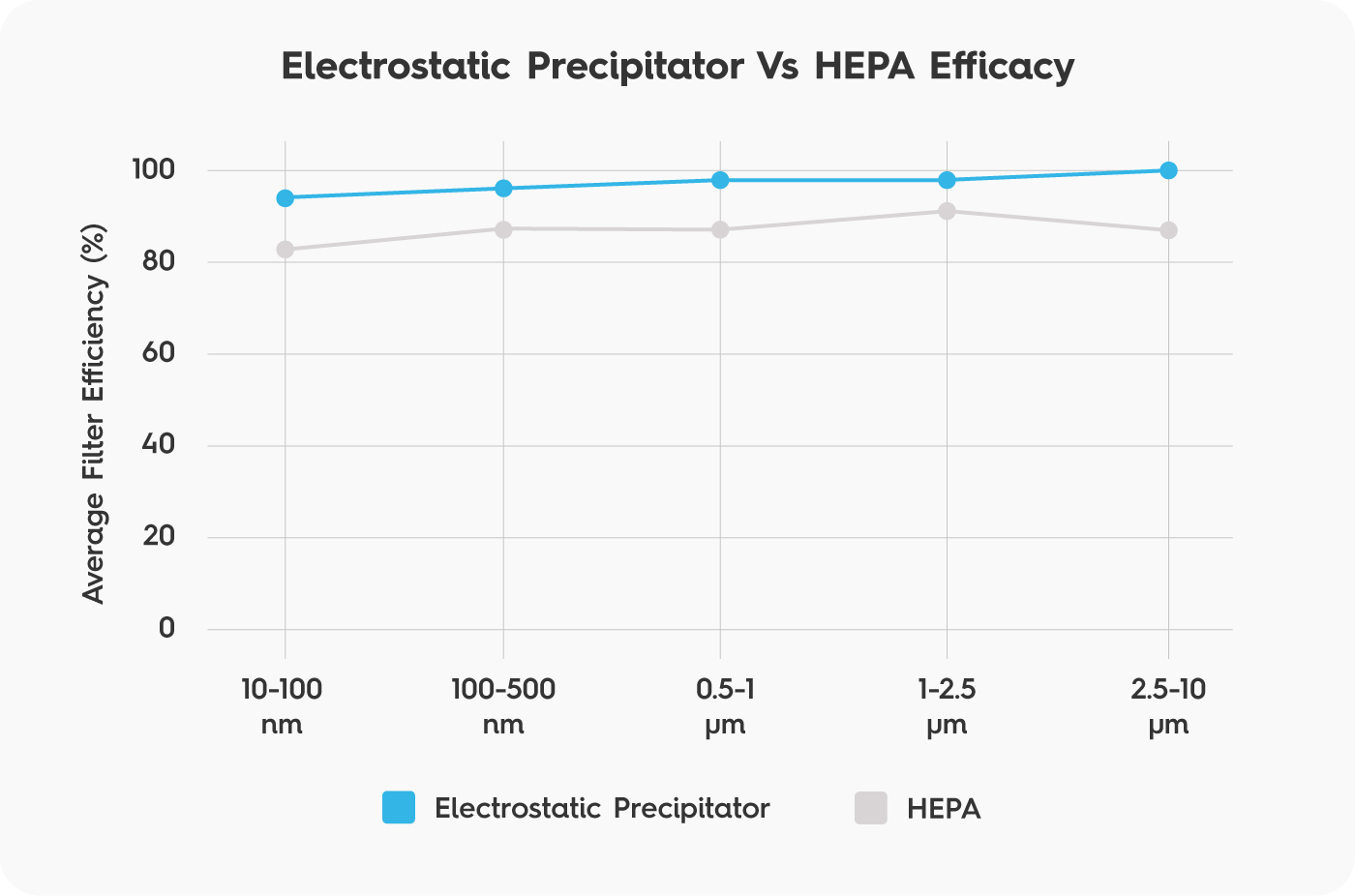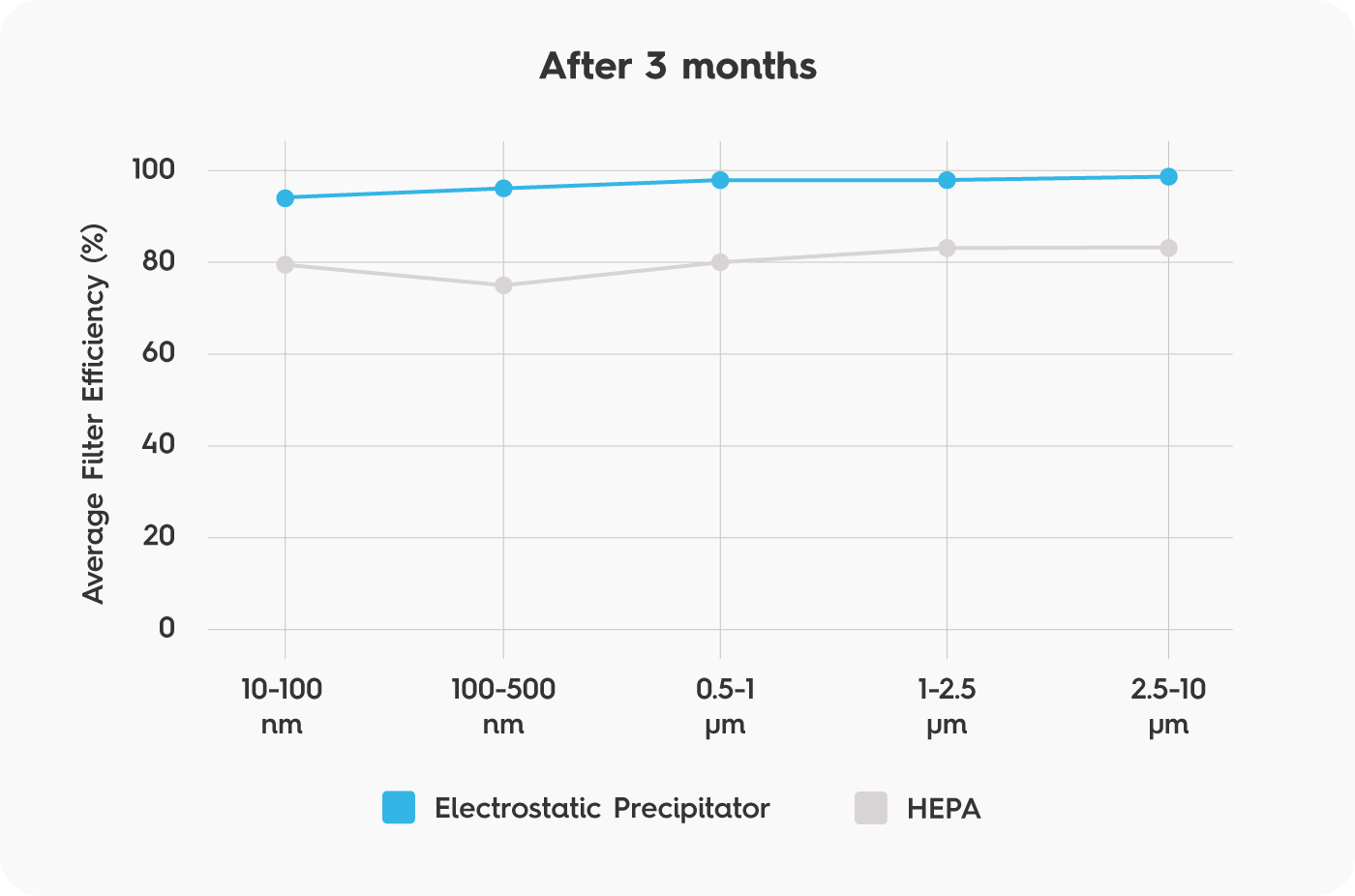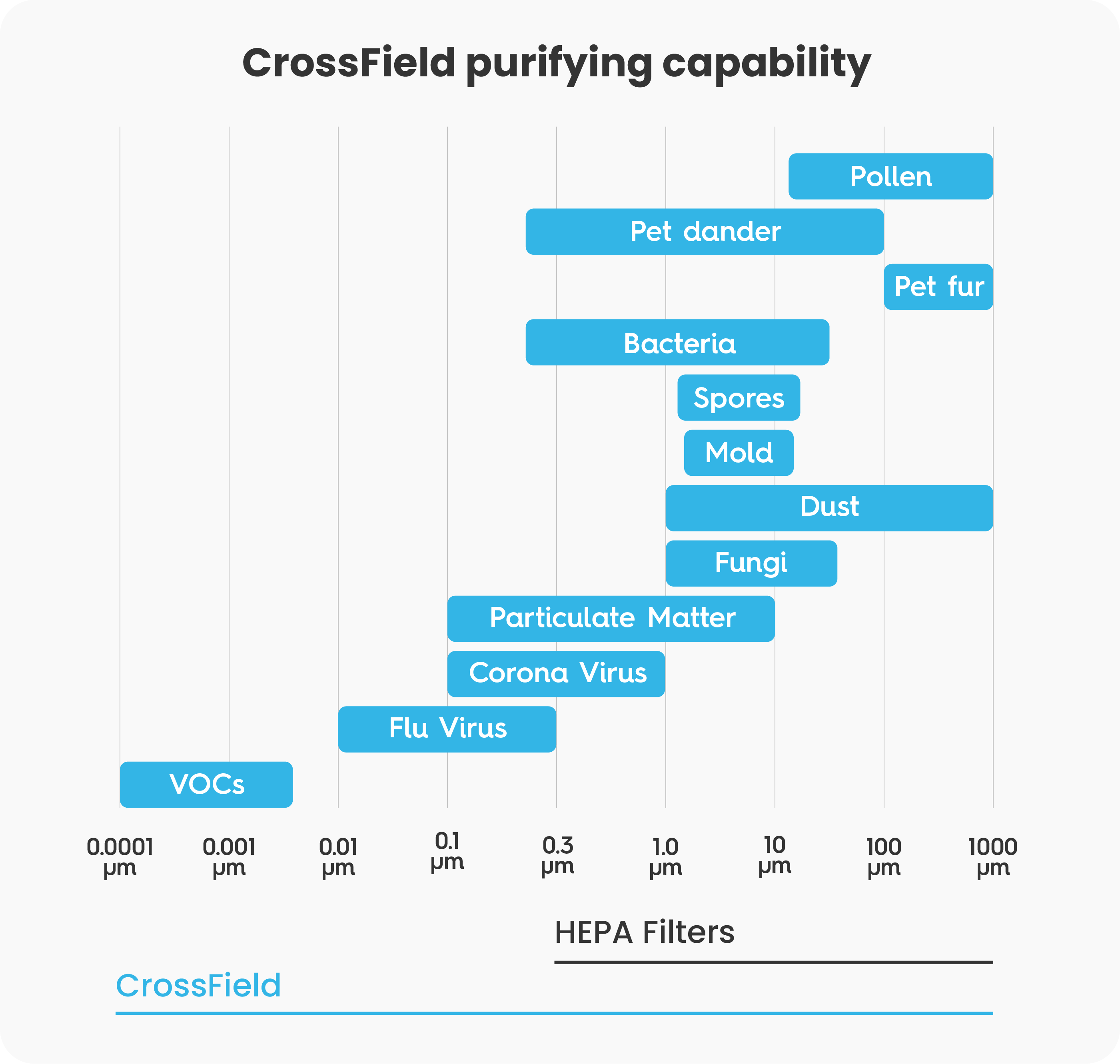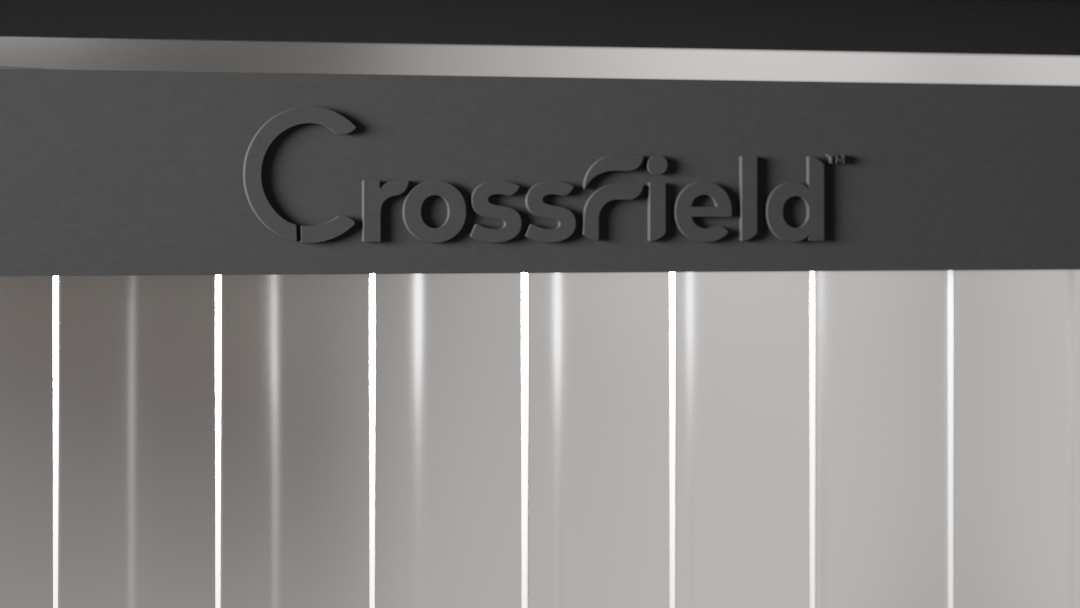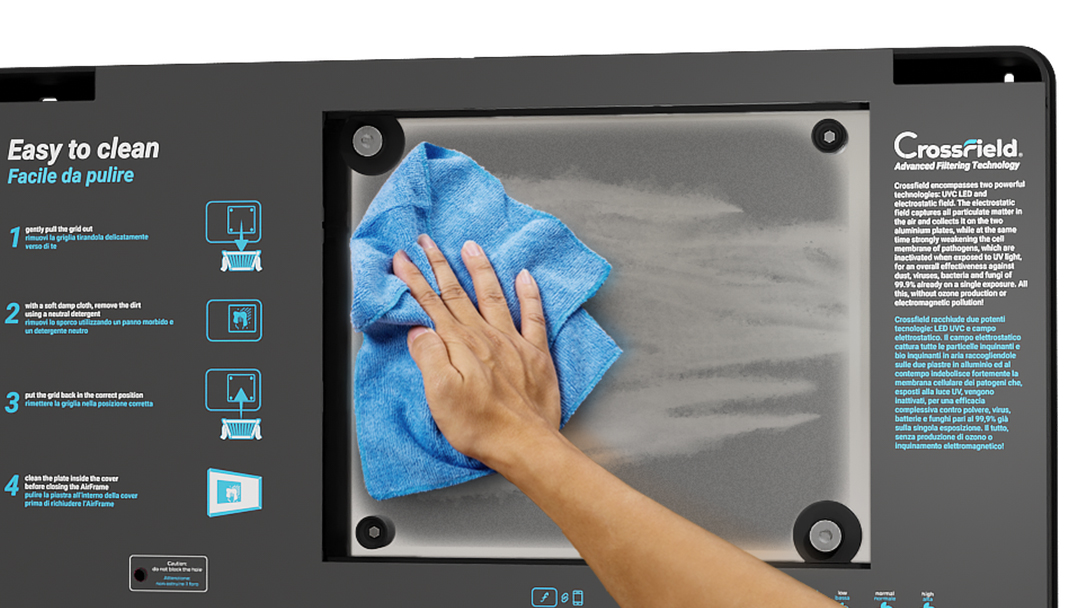 A minimal mainteinance, a more powerful system
While HEPA filters get clogged and need to be frequently changed, CrossField is the most efficacy, filter-free, minimal maintenance system. With CrossField you simply
clean your device with the wipe of a cloth
and never have to worry about releasing any harmful pollutants caputerd.
In fact, according to the inactivation rate tests we conducted with independent and certified laboratories, what has been captured by CrossField has been also neautralized at 99.9%!
Contact us to book an appointment