Energy Management
How do we do it?
By means of a very simple architecture and a sophisticated software application that shows all the energy data you need.
Why do we do it?
To build a more sustainable future and lead a healthier life indoors.
We monitor, we analyze, we plan to reduce your energy consumption with our innovative System of Technologies designed for all types of plants. Our complete turn-key solution is easy to install and manage.
Our impact
Energy consumption in numbers
10 Years Experience in Energy Management
Has made this possible
Buildings managed worldwide
Daily active rules in Over System
Our Solutions
Help you to achieve your efficiency goals
Cloud Management Platform
OverBoard
OverBoard cloud management software allows users to analyze, account for and manage any properties connected with the Over System. Our hardware devices monitor and automate building operations, and OverBoard displays energy trends in real-time and logs historical data for further analysis. Our hardware-software BEMS is entirely in-house developed and can be used through any web-browser. Anywhere, anytime.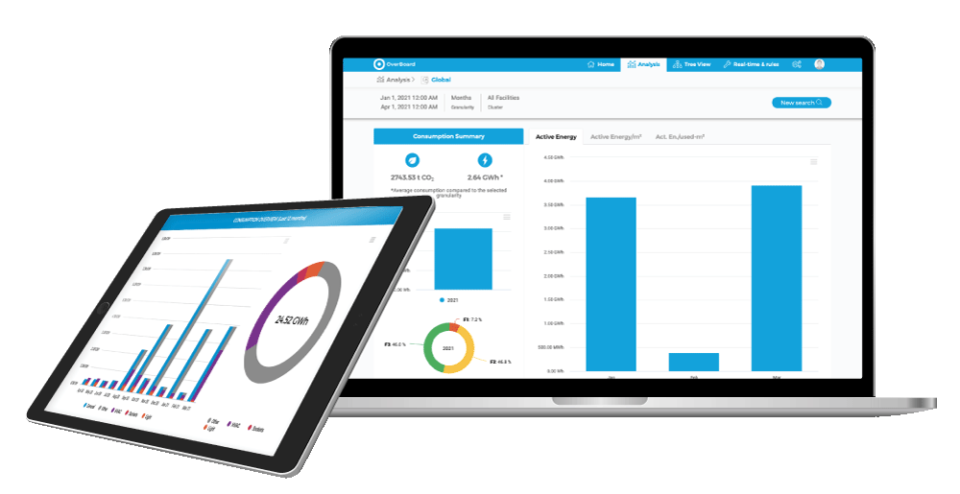 Our System Infrastructure
Leads you to Energy Efficiency Energy Management Devices
OBox, OMeter, NanOmeter, OSensor
Our hardware devices connect to, measure and monitor the energy and environmental performance of your assets.
Each device is connected to the Over Cloud Platform (OverBoard) and has its own function in monitoring and saving energy for different building typologies.
Combined, they form the Over Building Energy Management System (BEMS): an intelligent system to manage a healthier and more sustainable built environments.
How do we do it?
We automate every building
Software
Our software suite for Energy Management is completely developed in Over Innovation Centers and constantly updated by our Research & Development team.
Hardware
Our hardware devices are engineered and built in-house by our qualified personnel. All devices are monitored and connected with Over System Infrastructure and can be embedded with any third-party device.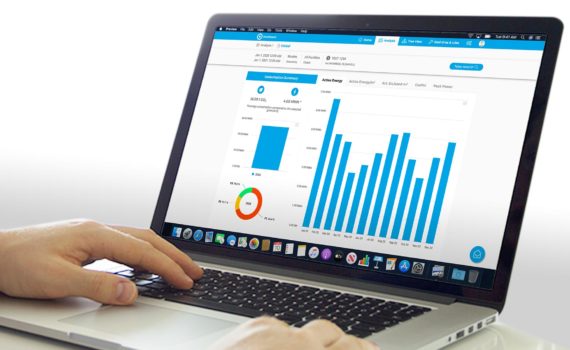 OverBoard allows our customers to manage and control their data at any time, from any place. Our Energy Management team supports our clients' in-house engineering and energy management departments to analyze their own energy consumption patterns to identify any anomalies and opportunities for further optimization of energy users within their asset portfolio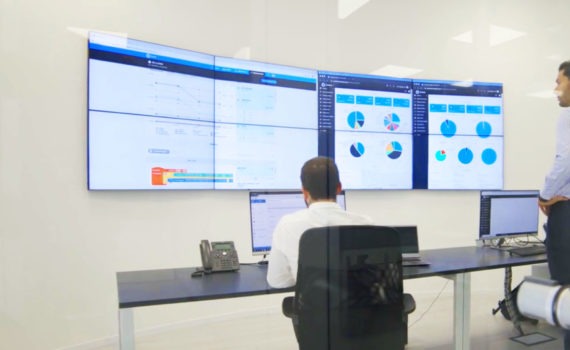 Our after-sales team puts real-time assistance at the customers' disposal to respond to any need.
The Control Room's Team serves to:
Deploy the software updates to the devices in the field
Manage, open and close tickets reported through the OverBoard software
Write and activate control rules