OSensor

Air quality controller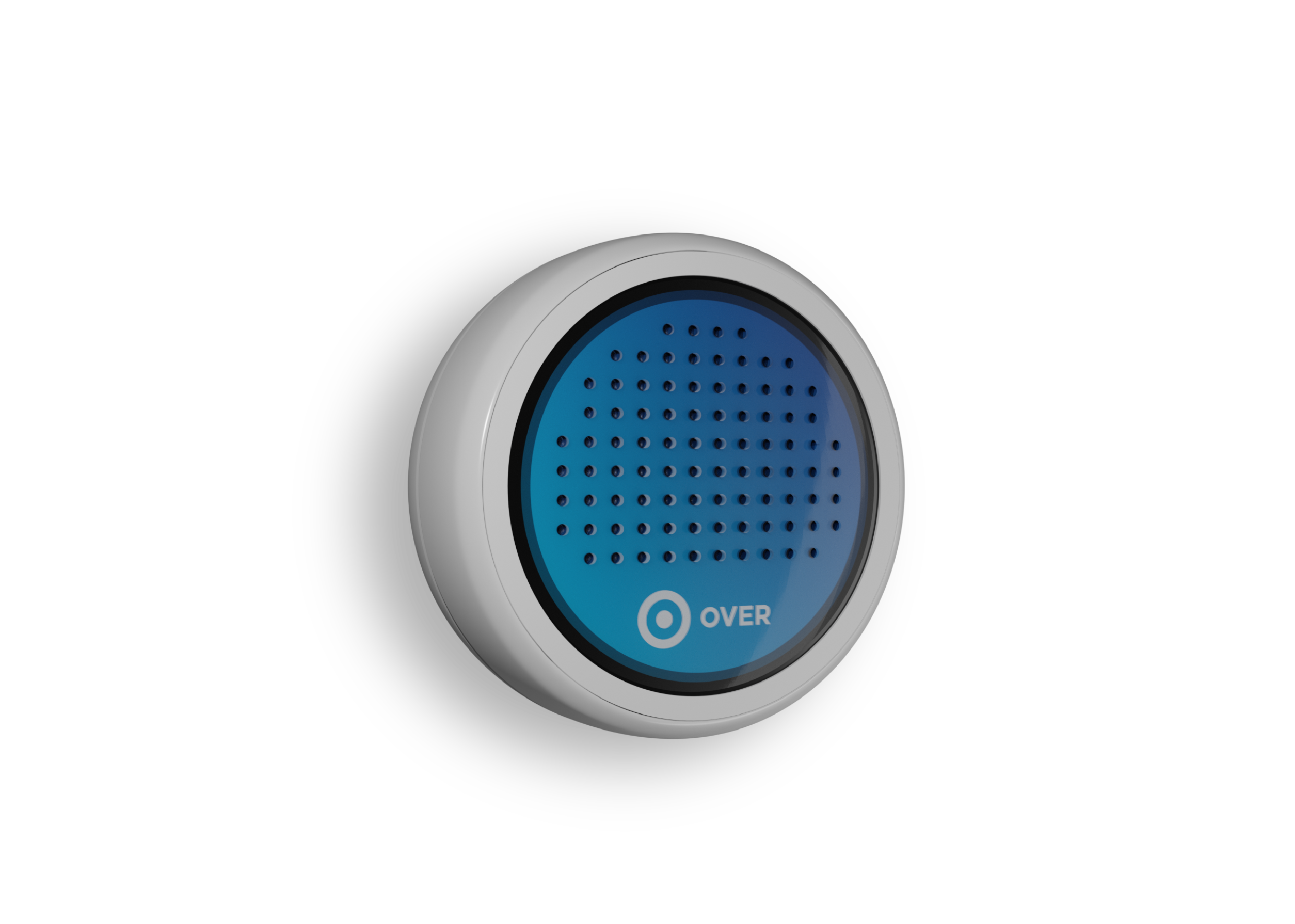 OSensor
Reap the benefits of air quality monitoring
Important values to control
How many parameters you can monitor
Monitoring air quality indoors
The ultimate air quality device
The
quality of air inside offices, large retail complexes, airports
and other indoor spaces is important not only for workers and customers comfort but also for their
physical, cognitive and emotional health
.
Mild symptoms like headaches, fatigue, trouble concentrating, irritation of the eyes, nose, throat, and lungs or severe symptoms like diseases and cancer are all tied to
poor air quality (IAQ) indoors, where we spend 90% of our time every day.
Here comes the OSensor: our advanced air monitoring device hidden from sight that controls the quality of the air breathed indoors.

The OSensor is the advanced indoor monitoring device capable of detecting more than 7 air quality parameters in real-time to ensure environmental comfort and buildings occupants' health.
Measure and Monitoring Air Quaility
Monitoring activities in indoor environments are mainly carried out to know the concentration levels detected as a function of their chemical-physical and toxicological characteristics. The OSensor can read different parameters simultaneously in real-time including temperature, humidity, atmospheric pressure, carbon dioxide, volatile organic compounds, carbon monoxide, formaldehyde and particulate matter (PM 1, 2.5 and 10).
Communication interface
The device can communicate and be connected to other field devices through the use of BUS EDS technology systems based which allows the creation of highly efficient and malleable home automation systems.
Interfacing with third parties device
The OSensor is able to interface with any other external sensor through configurable analog 0-10V or 4-20mA inputs or, more generally, with any other device via two configurable GPIOs that can be set as digital inputs (e.g. dry contacts, buttons, pulse counter) or as digital outputs (e.g. external relays).
Programmable Interface
The front cover of the device can be pressed like a button. By pressing, it is possible to activate customizable and pre-programmed logics through the OverBoard, which depending on user's needs can also affect GPIOs, other OVER devices in the same BUS network or send an alert via the OverBoard.
Ensuring wellness and performance in buildings
Create a comfortable and healthy indoor environment
Monitoring the parameters responsible for mild to severe health problems – asthma, allergies, lung infections or diseases to name a few – enables schools, commercial buildings, hospitals and other building types to ensure occupant wellness and performance.
The OSensor can detects up to 8 air quality values accountable for our health and comfort simultaneously and in real-time. It not only ensures environmental wellbeing, but also helps businesses decrease the costs of air heating and ventilation systems, suggesting when switch on or off the systems based on the surroundings and hence decreasing CO2 emissions.


Resources
Get a copy of the manual
Download it below


DiscOver

OVER System Integration
You can combine your Air Quality sensors with OVER
Building Energy Management System