Air Quality
How do we do it?
We have designed the highest level of hardware-software tehnologies to measure and purify indoor pollutants, viruses and bacteria.
Why do we do it?
90% of our time is spent indoors. This is the first and most essential reason to create a safer and more comfortable environment everywhere we go.
Air Quality Measurement
Monitoring makes your workplace healthier
Air Quality in Cloud
OverBoard
OVER cloud platform is designed to support real-estate managers to control and maintain air quality levels within their premises to meet international and national standards. Our devices in the field offer real-time and cross-analysis both of environmental parameters (such as humidity, formaldehyde, TVOC and others) and energy consumption to detect anomalies and configure intelligent rules in the system.

Better indoor air conditions
Improves your Corporate Competitiveness

Evaluate
Long before the Covid pandemic spread and awakened collective consciousness on the importance of healthy indoor environments for global health and the economy, we already were committed to the field of Air Quality.
We measure and analyze in real-time different air parameters with a unique device – the OSensor.
It was born and in 2019 it became a best seller with more than 8000 devices installed.

Purify
But it wasn't enough. We wanted to go over and above, to make every building healthier and disease diffusion proof.
The result is the best air purification technology ever, CrossField®, installed in our AirFrame®: a new generation of air purifiers that cleans 99.9% of viruses, bacteria and indoor pollutants without any filter.
How do we do it?
We make every building safer
Software
Our software suite for Air Quality is completely developed in Over Innovation Centers and constantly updated by our Research & Development team.
AirFrame® APP
The Mobile Application
Hardware
Over hardware devices are engineered and built in-house by our qualified personnel. All devices are monitored by our software suite.

All the data can be accessed on our Cloud Software, OverBoard by clients with user access. Our After-sales team provides detailed analysis to identify possible environmental improvements or how to offset energy waste without compromising the integrity of your indoor air.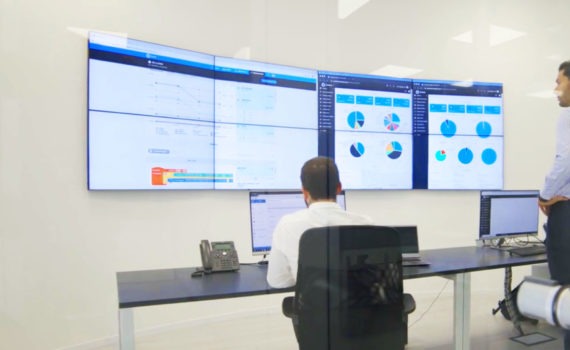 Our after-sales team puts a real-time assistance service at the customers' disposal to respond to any need.
Our Control Room provides to:
Deploy the software updates to the devices in the field
Manage, open and close tickets reported through the OverBoard software
Deploy the implementation and control rules of the OverBoard software