OMeter
OMeter
The hands of OVER System
OVER's Energy Meter and Controller for measuring energy consumption (active and reactive), for single-phase lines (230Vac 50Hz) and controlling the electrical power status of connected loads such as lights, domestic hot water (DHW), sockets, shutters, timed lights, and others.
OMeter is a specific device for the detection of digital inputs, actuation and measurement of power lines with data transmission through the proprietary BUS and EDS BUS
Fieldbus for building automation
Able to communicate and be connected to other field devices through the fieldbus network makes our building automation system highly efficient and malleable
Digital input detection
From the common light switch to a signal sent through an alarm control unit, our OMeter is able to detect variations of digital inputs (on-off) from different device types, making third party interface feasible for different scenarios.
Indipendent output control
The device can directly actuate the power lines without the need for external relays which, associated with its ability to detect input variations, makes it capable of being reactive and suitable for multiple use scenarios.
High precision measurement
The device is able to measure voltage, current, phase shift, energy and power of each independently connected load. This allows an optimization of consumption and their precise detection.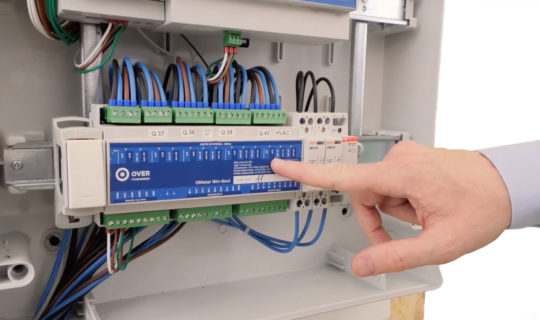 Resources
Get a copy of the manual
Download it below