Luigi Postiglione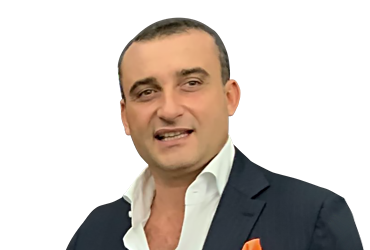 Board Member
Luigi Postiglione, founder and CEO of Atlante Holding, became Member of OVER's Board in 2020. He grew up in the hinterland of Naples in Portici. He began his career as an electronics expert with a first job in cooling towers in Sicily. After a few years he moved to Milan and began his career as an entrepreneur, founding his first company in the fashion industry, where he worked for a few years. At the beginning of 2002, thanks to his entrepreneurial flair, he founded Job Service, convinced of the importance of the building services sector. At its inception, the company was a small company for the management and maintenance of condominiums. Thanks to his vision, it soon expanded into the logistics and packaging sector, reaching 779th place among the 50,000 companies selected by the Financial Times for the highest growth rate. After leading the company to success in several markets, he founded Holding Atlante in 2020.
History in OVER
WELCOME IN OVER...

Luigi entered OVER's Board and prepared the future ventures of the company

...BOARD MEMBER OF AN INTERNATIONAL COMPANY

He continues to develop and support the growth of OVER alongside the leading team.